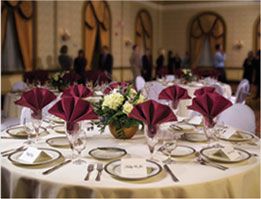 At Paramount Linen we believe that when it comes to achieving the look and atmosphere that our clients aspire to, a linen company should be able to meet those needs instead of limiting them. Which is why at Paramount our number one goal is to provide not only the best service in the area, but the largest array of tablecloth and napkin colors to ensure that each restaurant, event facility, and dietary department is able to attain the appearance they desire.
We currently carry the following tablecloth sizes:
45″ × 45″
54″ × 54″
52″ × 69″
61″ × 61″
72″ × 72″
85″ × 85″
54″ × 96″
54″ × 120″
See below for some of the popular napkin colors we carry.